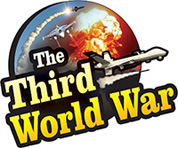 Tel Aviv: Announcing that the US has made a provision of $705 million for Israel's security, Israel Defence Minister Avigdor Lieberman welcomed the decision. Lieberman sincerely thanked the United States as it has increased the aid given to Israel by $140 million as compared to the previous year. Along with this, the Israel Defence Minister also thanked the US for the investment of $6.5 billion till date for Israel's security.
The US approved funds of $705 million for Iron Dome, David Sling and Arrow-3 systems developed for air defence. The US Congress has approved the funding that will help Israel protect itself from its neighbours, claimed Lieberman.
The US provision has clearly been made keeping in view the challenges faced by the Israel security. The experts have warned that there is a lot of anger brewing in the Gulf countries against Israel and this hatred can any time get converted to an actual conflict. Against this background, the US decision becomes very important.