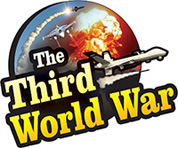 New York: 'The Iranian government's stand has not changed despite strong external pressures. If we want a change, we have to create pressure over the regime from within Iran. Iran will not change unless the government is changed,' warned Adel al-Jubeir, the Saudi Minister of Foreign Affairs. United Arab Emirates (UAE) also has come out in support of the Saudi demand.
While talking at an Iran-related meeting in New York, Saudi and UAE expressed their frank opinions about Iran. "The Trump administration in the United States imposed harsh sanctions against Iran after withdrawing from the nuclear deal. The effects of the sanctions are becoming apparent on the Iranian economy and the noose which would be tightened further in the next few weeks", waned President Trump.
Israel and other Middle Eastern countries welcomed the stand adopted by the US President. However, Saudi Foreign Minister Jubeir claimed that the pressure on the Iranian government would not increase only with sanctions. There is a need to create a pressure on the regime from within Iran, was the opinion of Jubeir and Yousef Al-Otaiba, UAE Ambassador to the United States. If the government in Iran is changed, there will be change in the Iranian stand and only then it would be possible to have a dialogue with the state. Otherwise, a dialogue with a country that threatens to finish the Arab and Middle Eastern countries can never be possible, said Jubeir.
Meanwhile, Iran had alleged that the United States and its allies are trying to overthrow its current government. The country had blamed the United States and its allies of being involved in the recent anti-government demonstrations and protests within the state. However, the United States has dismissed these allegations saying that there was an eruption of the discontent brewing in the Iranian people because of the irresponsible policies of the Iranian government.