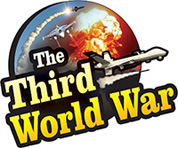 Berlin/Moscow: The chief of the German ruling party, Annegret Kramp-Karrenbauer asserted that the Nord Stream-2 project would be completed, saying that the important decisions and also those regarding the policy of the Nord Stream-2 project have already been taken. Germany has its economic interests involved in it. All the requisite permissions have been taken for the project. Therefore, the work on this project cannot be stopped now. The senior Russian officials also have endorsed the German stand on the Nord Stream-2 project.
Last week, an important decision regarding supervision of the Nord Stream-2 project, by the European Union, was taken in the Union's meeting. Sources have indicated that this decision will create new obstacles for the project. Although the German, as well as Union's leaders, have dismissed the possibility, there is a lot of speculation about it.
Against this background, the assurance coming from Germany and Russia regarding completion of the Nord Stream-2 project becomes essential.
Nord Stream-2 is a project to supply natural gas directly from Russia to Germany, and this ambitious project has a cost outlay of a whopping $11 billion. Both Russia and Germany have underlined that this is a vital project and the heads of state of both the countries have repeatedly announced the same. Massive amounts of fuel will be supplied to Germany from Russia through this fuel pipeline.
Along with some European countries, Ukraine and even the United States had opposed this ambitious German-Russian fuel project. The United States has even imposed sanctions against some of the Russian companies and has sternly warned that German and other European companies are also at the risk of sanctions being imposed against them. Richard Grenell, the US Ambassador to Germany, during an interview with a German periodical, had said that the sword of threat will always be hanging over the companies' heads, who are participating in the Nord Stream-2 project.
But even after this, Germany has adopted an aggressive stance for completion of this project, and now the assertion from the new chief of the ruling CDU party regarding this is significant. Annegret Kramp-Karrenbauer has said that she does not wholeheartedly support the project, but still asserted the completion respecting the decisions taken regarding it and the issue of fuel security. She also pointed out that even during the cold war Russia had economic ties with Russia.
Russian Ambassador to the Union, Vladimir Chizhov, asserted completion of the Nord Stream-2 project saying that there will be no obstacles created because of the European Union's decision. He also indicated that there were many options available for the purpose.