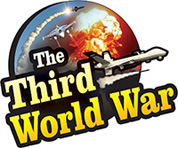 Tel Aviv/Beirut: Tension has been created on the Lebanese border because of the Israeli action on the terror tunnels. Israel has accused that the Hezbollah terrorists have initiated suspicious activities near the Blue Line demarcated by the United Nations near the Israel and Lebanon border. Israel informed that the soldiers fired warning shots to warn the Hezbollah terrorists. But the Lebanese government news agency has accused that Israeli soldiers intruded into the Lebanese border.
The Lebanese news agency criticised that Israeli soldiers intruded into Lebanon under the pretext of digging out the terror tunnels. The Lebanese news agency said that six of the Israeli military vehicles and soldiers of the infantry forces of the Israeli military crossed over the Blue Line and intruded into Lebanon. The news agency claimed that the Israeli soldiers started the work of destroying the tunnels inside the Lebanese border and they retreated at 5 in the afternoon. The Lebanese news agency said that this was the second instance of Israeli intrusion.
But the Israeli military has disputed the claims made by the Lebanese news agency. The Israeli soldiers have not intruded the Lebanese border at any time. But the Israeli soldiers found three Hezbollah terrorists roaming suspiciously near the Blue Line near the Israel-Lebanese border. These terrorists in civilian clothes were moving towards the Israeli border under the cover of heavy rain and fog near the border. Therefore, to drive these terrorists away from the border the Israeli soldiers fired warning shots in the air.
The activities of the Hezbollah terrorists have increased near the Lebanon border. The Israeli military has installed sensors to monitor these activities. At the same time, the Israel military has initiated action to locate and destroy the Terror Tunnels built by Hezbollah in the Lebanon border region. On Saturday, one more Terror Tunnel was found connecting the Lebanese border areas to Israel. Meanwhile, the Israeli military officials are claiming that this has exposed the anti-Israel activities of the Hezbollah.