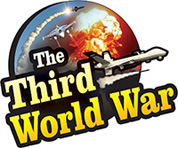 Tehran: Alaeddin Boroujerdia member of the Iranian parliament, warned the United States 'If a war is sparked, everything will be turned into ash and this will not apply only to Iran.' The United States has despatched its aircraft carrier USS Abraham Lincoln to the Persian Gulf. US National Security Advisor John Bolton said that this deployment is a warning bell for Iran. But Boroujerdi threatened that Iran is capable of sinking these warships.
Boroujerdi said 'Iran had emerged victorious in the Iran-Iraq war fought between 1980 and 1988. Iran won the war, despite all the aid provided by the western powers to Iraq. Now Iran is much stronger. If the US warships move in the direction of Iran, they will have to face the Iranian Precision Guided Missiles. Iran can sink these US warships.'
Boroujerdi issued a stern warning to the United States 'War with Iran will be like playing with fire. If this war is sparked everything will turn into cinders and it will not be only Iran to suffer losses.' Iran has threatened to sink the US warships, even in the past. It had also said that the US bases in the Gulf were on Iranian radar.
While Iran is issuing such threats, the United States also has taken a serious note of the matter. Following the warning issued by Iran, regarding attacks on US interests, the decision to deploy USS Abraham Lincoln was taken. But the Iranian aggression seems to be increasing, even as the warship with its fleet of destroyers is moving in the direction of Iran.
Therefore, the possibility of a war sparking in the Gulf and the Persian Gulf has increased manifold, and the atmosphere has become explosive. The United States has imposed sanctions against Iran, and these will severely affect Iranian oil exports. The Iranian economy is already facing severe crises. Now, these new sanctions will only increase the pressures on the Iranian economy.
In this scenario, the United States is preparing to impose more sanctions against Iran, to increase the pressure further. This can increase the Iranian aggressiveness, and there can be an unexpected reaction from Iran. An official from the United States said that to counter this USS Abraham Lincoln is being deployed in the Persian Gulf.
The United States plans to bring Iran to the negotiation table, cornering it completely. Once Iran is ready for talks, it will become easy for the United States, to stop the Iranian nuclear program. But the Iranian government has repeatedly emphasised that it is willing to pay any price for its nuclear program. But the agitations that have started in Iran are showing that the people of Iran, being scorched in the fire of inflation, are not in a state of paying this price.