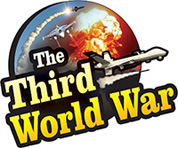 Moscow: The United States, Canada and the European Union have announced fresh sanctions against Russia given its activities in Ukraine. More than 125 companies and 25 individuals have been targeted through these sanctions and include companies from the defence sector. The Russian foreign department has warned that there will be a fitting retaliation against this. The imposition of sanctions at the time when Russia celebrates the fifth anniversary of Crimea annexation, only indicates that the tension between Russia and the western countries is worsening.
"The United States and the allies will never ignore the aggressive Russian actions against Ukraine. Russia has always defied the Ukrainian sovereignty and unity, trampling the international rules. The action initiated in collaboration with Canada and the European Union is a collective reply to these actions," said the US Secretary for Treasury Steve Mnuchin justifying the sanctions.
The sanctions imposed by the United States target six Russian officials, six defence companies and two undertakings from the constructions sector. Canada has targeted 144 officials and entrepreneurs and indicated action against 15 companies. The European Union announced the imposition of sanctions against 8 Russian citizens.
The sanctions imposed by the United States, Canada and the European Union are said to be in retaliation of the aggressive Russian action in the Azov Sea. In November 2018, the Russian navy detained three Ukrainian ships. The officers and sailors on these ships had been arrested. These officials are still under detention in Russia and Russia has accused Ukraine of trespassing.
But Ukraine has claimed that Russia is preparing for a new attack. Ukrainian President Petro Poroshenko claimed that nearly 80,000 soldiers had been deployed at the Crimea-Ukraine border. Poroshenko claimed that along with the soldiers, 1,400 artillery and rocket systems, more than 2,000 armed vehicles, 500 fighter jet and 300 helicopters have also been deployed. Nevertheless, Russia has dismissed all these allegations.