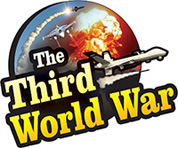 Buenos Aires/Beijing: The United States has reportedly raised strong objections to the possibility of China building a nuclear power plant project in Argentina. Given US displeasure, Argentina has become evasive about signing the final agreement with China for the nuclear project, and a Chinese delegation will be soon arriving in Argentina to discuss the issue further. In 2015, Argentina had signed a nuclear energy cooperation agreement with China.
Argentine President Mauricio Macri had adopted a tough stand regarding China and had indicated reviewing some of the previous agreements. The nuclear cooperation agreement is one of them, and the Macri government has not taken any constructive steps in the matter over the last year.
Also last year, Chinese President Xi Jinping visited Argentina on the occasion of the G-20 meet. An announcement regarding the nuclear project was expected during the visit. However, nothing more than a proposal to continue the cooperation was put forth. Senior Argentine officials visited China after the Jinping visit. Nevertheless, nothing fruitful came out of the meeting as well, and now a Chinese delegation is seemingly coming to Argentina for the long-stalled discussions.
In the meantime, due to the crisis in the Argentine economy, the country was forced to take financial assistance of $56 billion from the International Monetary Fund (IMF). The US President, Donald Trump had extended support to avail the assistance. Also at that time, President Trump had praised the leadership of President Macri. Considering the developments, the obstacles in the China-Argentina nuclear deal are significant.
A few weeks ago, the US officials objected to China's Space Research Centre in Argentina. The US officials had raised objections against the Chinese centre alleging it was meant for military purposes. At this time, the United States had voiced concerns regarding the increasing Chinese investment in Latin America.
The increasing Chinese cooperation with the Latin American countries has always been a cause of concern for the United States, and the Trump administration has taken a more aggressive stance in the matter, than the previous US governments. The Trump administration has clearly warned the Latin American countries that those of them accepting investment and interference from China would not receive any cooperation from the United States. Although China has significant investments in Argentina, the current government is known to have good ties with the United States.
Therefore, analysts have claimed that the progress of the Chinese nuclear project in Argentina was arrested due to instructions from the United States.