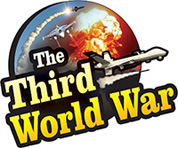 Washington: The United States has decided to strengthen its strategic cooperation with Bulgaria, a country strategically located on the Black Sea, which lies between Russia and Europe. It is clarified that the talks regarding this were concluded in the recent visit of the Bulgarian Prime Minister Boyko Borisov, to the United States. The United States is making preparations to make the latest and advanced military technology available to Bulgaria, given the Russian threat. It will be setting up an independent 'Coordination Centre' under the provisions of NATO.
Bulgaria, which was in the Soviet fold till 1991, is now a member of NATO and is trying to improve its cooperation with the United States and the European countries. There had been claims of Russian interference in the elections held in Bulgaria a few years ago. It is said that Russia had attempted to bring a government favouring Russia in Bulgaria. Thereafter, Bulgaria has initiated steps to improve its ties with the United States, Europe and NATO and this US visit of Prime Minister Borisov, is also considered to be a part of the same initiative.
During the visit, discussions over the issues of military technologies, defence cooperation, energy, telecommunication and exchange of confidential information, were held between US President Donald Trump and Bulgarian Prime Minister Borisov. The United States is keen on signing a 10-year defence treaty with Bulgaria and this will be mainly concerning the Black Sea marine sector. At the same time, Bulgaria has expressed willingness to participate in the fuel cooperation started by the United States with the European countries.
Bulgaria is a member of NATO and the Bulgarian government proposed that it was willing to make essential contributions partnering with the United States. There are indications that under this cooperation a NATO naval coordination centre will be established in Bulgaria. This centre will be a part of the Tailored Forward Presence Initiative planned by NATO. Former officials from the US intelligence claimed that this centre would ensure a perpetual military existence of the United States along with NATO and the European countries, in Bulgaria.
Bulgaria is a part of the fibre optic cable system, laid in the countries near Russia and the European countries and this system plays a major role in operating the internet and telecommunications services in these countries. Given the Russian activities, it is in the interest of the United States that Bulgaria remains a part of this system. It is said that this topic, too, has been discussed between the United States and Bulgaria.
Bulgaria purchased 8 F-16 fighter jets, from the United States and has expressed willingness to buy newer military technology and other weapon systems. The analysts are claiming that this increasing cooperation between the United States and Bulgaria will help maintain pressure in the area near Russia and will also help to bring Bulgaria out from the Russian influence.