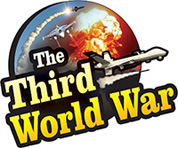 London: US President Donald Trump reached the United States, for a three-day visit, against the background of the trade wars against China and Europe and the increasing tension over the Iran issue. In view of the controversial statements made by Trump while entering the United Kingdom, against Sadiq Khan, Mayor of London, Brexit, the warnings issued to the United Kingdom over Huawei and the instability created because of the resignation of British Prime Minister Theresa May, his visit assumes significance. Although, both the countries consistently mention that the US-UK relationship is a special relationship. However, looking at the background of the Trump visit, the special relationship seems to be at stake.
Only last month, US Secretary of State Mike Pompeo, visited the United Kingdom. He had clarified the position of the United States regarding the issues of Huawei, Brexit and increasing closeness between the United Kingdom and China. While presenting the position, he had warned the United Kingdom saying that he was confident that the United Kingdom will not take any steps to endanger the special relations, shared with the United States. Following this visit, even President Trump had reprimanded the United Kingdom, in clear words, over the Brexit and Huawei issues.
Trump has created a stir making controversial statements regarding Mayor of London, Sadiq Khan, while entering the United Kingdom. Trump in his social media post, had referred to Sadiq Khan as a person with a defeated mentality. Mayor of London, Sadiq Khan had criticised that Trump should not be given a Red-Carpet welcome, in the United Kingdom. Khan had fired salvos of criticism on the policies of Trump even during Trump's previous visit to the United Kingdom.
Other than Sadiq Khan, opposition parties in the United Kingdom and a few voluntary groups, also have taken a stand to aggressively oppose Trump. Leaders of the British opposition parties have clarified that they will not be attending any functions with Trump whereas, the voluntary groups have warned to hold protests and flash placards and banners, against Trump, during this visit.