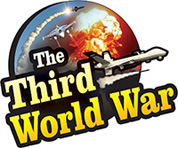 Beijing/Ottawa: The Chinese agencies have arrested former Canadian diplomat, Michael Keurig and industrialist, Michael Spavor. Chinese foreign ministry spokesman, Lu Kang informed that they were detained because of their activities threatening the Chinese security. Only four days ago, China had warned that Canada should be ready to face the repercussions unless the Huawei executive director, Wanzhao Meng is released.
Wanzhao Meng, Executive Director and Chief Financial Officer of the leading Chinese communications company Huawei was detained on the Vancouver airport in Canada on 1st of December. She was produced in the court on Friday. Bail was granted to Meng in the following hearing on Tuesday. The court has clearly ordered her to remain in Canada until the next hearing to be held on 6th of December.
China has made a prestige issue out of the Meng arrest. Huawei is known to be the second largest telecom company in the world and is an important factor in the Chinese economic and industrial influence. Huawei founder, Ren Zengfei is a former Chinese military official and a senior member of the ruling communist party. Wanzhao Meng, against whom Canada has taken action is the daughter of Ren Zengfei. China is infuriated as it has been revealed that the action has been taken at the instance of the United States.
As the legal action in Canada is continuing despite the warning, it is evident from the new action that Chinese agencies have started targeting the Canadian officials and entrepreneurs. Michael Keurig is a former Canadian diplomat and currently working for the international study group International Crisis group. He had expressed concerns about his security and health a few days ago.
Michael Spavor is active as an industrialist in the Dandong region of China and has established an organisation named Paektu Cultural Exchange. The organisation is arranging business and pleasure tours to North Korea. Spavor played an important role in arranging a meeting for the famous US tennis player, Dennis Rodman with the North Korean dictator, Kim Jong-Un.
China has clarified that both the Canadian citizens, Keurig and Spavor have been arrested for endangering the Chinese security. The Chinese foreign department has informed that both the cases are being treated independently and the agencies will act under the Chinese act. Canada has taken the matter very seriously, and the Canadian officials informed that high-level talks are being held in the Keurig matter.
The analysts have indicated that the Canadian action against the Huawei director and the retaliatory arrests of two Canadian officers by China has created further tension in the relations between the two countries.