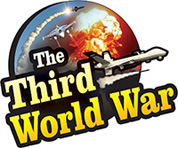 London/Moscow: Information about suspicious movements of the Russian warships in the marine regions near the British waters as well as in the Atlantic Ocean has been revealed. Against the background of these Russian movements the Untied Kingdom has deployed its nuclear-attack submarine 'HMS Astute' at Gibraltar. There are indications that the tension between the United Kingdom and Russia will fester further because of this British deployment.
Only last month, leading Russian warship Marshal Ustinov had sailed through the English Channel. The British destroyer HMS Saint Albans had closely followed the voyage of the Russian warship. Thereafter, information about the Russian submarines having travelled in the marine region near the British limits also had been revealed.
In view of the tension between the United Kingdom and Russia and also the capabilities of the Russian submarines, the United Kingdom had taken the decision to deploy one of its leading submarines in this region. As per the decision, HMS Astute has reached the Strait of Gibraltar. This submarine from the nuclear attack class is known as the Hunter Killer. The Hunter Killer submarines have a capability to attack and sink submarines as well as warships and merchant ships of the enemy.
As per reports, Russia has largely increased its naval activity in the Europe and Atlantic sectors over the last three years. A report published by a US study group even warned that the movement of the Russian submarines in the Atlantic Ocean can be a huge threat. Therefore, this British deployment of a submarine in this region becomes significant.

Russian leadership should not make the mistake of underestimating the UK – warns chief of secret services
Alex Younger, chief of the British secret service agency "MI6" has issued a stern warning that Russia or any other country who might be planning saboteur activities in the UK or in its allied countries should not make the mistake of underestimating the capabilities of the UK. Younger also warned that after the action taken by the UK against Russia in the "Novichok poisoning" incident, Russia's strength might have waned but its threat still loomed large.