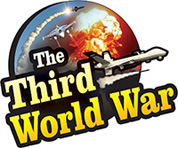 Bali: The issue of rights over the South China Sea, is acquiring serious proportions, as now, even Indonesia has become aggressive following China, Philippines and Vietnam. Indonesia sank 51 foreign fishing boats, including Chinese boats, illegally fishing in its marine limits. Indonesia said that this action was to deliver a jolt to these countries sending boats to fish in the Indonesian waters. A vitriolic reaction could be received from China, and this could culminate into a conflict.
The Indonesian government had declared a few days ago, that the fishing boats intruding into the Indonesian water would be sunk. Some foreign fishing boats were found to be languishing in the Indonesian waters, even after the warning. The Indonesian agencies sank these foreign boats. The maximum number of boats, 38, were from Vietnam whereas six were Malaysian and 2 boats were from China. Indonesian Minister for Fisheries Susi Pudjiastuti justified the action.
Pudjiastuti said 'The Indonesian security was being threatened with the presence of these boats in the country's waters. Therefore, there was no other option than taking action against them.' It was important to give a financial jolt to these countries rather than a naval or coast guard action. Pudjiastuti expressed confidence that only in this situation, the concerned countries will stop sending their fishing boats in the Indonesian waters. Indonesia has taken action against foreign boats even in the past.
This Indonesian action has given a new dimension to the dispute over the South China Sea, and the dispute has become more serious. In that, Indonesia has taken a major risk sinking the ships of a powerful country like China.
Vietnam to defy China's orders for the ban
Hanoi: Vietnam declared that it would defy the fishing ban imposed by China in the South China Sea. Vietnamese Foreign Ministry clarified that this unilateral ban challenging the sovereignty of Vietnam is not acceptable.
China has imposed a ban on fishing near the Paracel island group, since the last three and a half months. Vietnam and Philippines are claiming rights over this marine region. Vietnamese foreign ministry has declared that it will be sending its boats to the region, in defiance of the Chinese order.