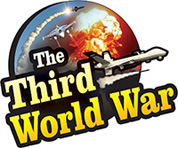 Kabul: 145 terrorists have been killed in two separate actions undertaken by the Afghan military against the Taliban, in the last two weeks. These even include some of the Taliban commanders, and as per the security agencies, this conflict in Afghanistan will intensify. Meanwhile, the Taliban has agreed to talk to Iran, withdrawing from the talks with the United States.
Over the last few weeks, the Taliban had increased the attacks on the Afghan military. The Taliban had started gaining control over the southern and western Afghanistan regions targeting the Afghan soldiers. In retaliation of this Taliban action, the Afghan army, with help from the US soldiers, initiated a major campaign in the Kandahar and Faryaab provinces.
97 Taliban terrorists were killed in action in the Faryaab region. Whereas the Afghan military killed 48 Taliban terrorists in the Shah WaliKot area of Kandahar province. The US military supported the action with air attacks. The action in the Kandahar province is continuing, and as per the security officials, it may be intensified.
Taliban has criticised this action by the Afghan military. Taliban spokesman Qari Yousuf Ahmadi termed this action by the Afghan army as a war crime. Ahmadi also accused the Afghan army of attacking their unarmed colleagues and their homes. There is a conflict between the Taliban and the Afghan army in nearly 9 to 10 provinces other than these two. There are reports of electricity being disrupted in a minimum of seven provinces other than capital Kabul and Baghlan, because of the severe conflicts there.
Meanwhile, the United States had appealed to the Taliban to join the mainstream and be a part of the elected government of President Abdul Ghani. The United States also negotiated with the Taliban commanders in the Gulf. There were reports about the special US representative for Afghanistan Zalmay Khalilzad being scheduled to hold talks with the Taliban commanders on Wednesday. But the Taliban declared that it is not possible to discuss with the United States, as there is a difference of opinion on important issues. Taliban is keen to hold talks with Iran instead.