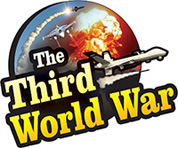 Toronto/London: The United Kingdom has announced that Jihadi Jack, who participated in the terrorist activities in Syria, has been stripped of his UK citizenship. Jihadi Jack had threatened that he is an enemy to the United Kingdom and would blow up the British citizens in a suicide attack. Therefore, the British internal security ministry said that the decision to revoke his citizenship is justified.
Extremists from around the world participated in the conflict, started by the terrorist organisation 'IS', in 2014. There were nearly 1,200 people from the United Kingdom, joining the conflict. In 2015, a British youth named Jack Lets changed the religion and escaped to Syria. Jack Lets became famous as Jihadi Jack, after his participation in the conflict initiated by 'IS' in Syria.
After the United States, the United Kingdom and their allies started a comprehensive offensive against 'IS' in Syria, Jihadi Jack threatened to start a direct war against the United Kingdom. He warned that attacks would be carried out at significant locations in the United Kingdom, killing British citizens. But in 2017, the Kurdish rebels fighting the 'IS' arrested, Jihadi Jack.
A few months ago, he appealed to the British government to get him freed from the Kurdish rebels. However, last week, the British government revoked his citizenship. At the same time, John Lets and Sally Lets, the parents of Jihadi Jack were sentenced to 15 months in prison, for supporting their son, an operative in the terror outfit like 'IS' by funding £223. Nevertheless, human rights organisations have criticised the British decision.
This is not the first instance of action against a British citizen with 'IS' connections. The British parliament has passed a law that if the terrorist joins 'IS' and has citizenship of any other country in addition to the United Kingdom, he will lose British citizenship. Since then, nearly 150 people have been stripped of their British citizenship.
Just like Jihadi jack, Shamima Begum also had lost her British Citizenship because of participation in the 'IS'. Sajid Javid, the then Home Minister and Finance Minister in the current government had signed the decree in both the cases.
Meanwhile, Jack Lets, aka Jihadi Jack also has Canadian citizenship along with the United Kingdom. Canada has expressed anger over the British decision and has criticised that the British government cannot take a unilateral decision in the matter.