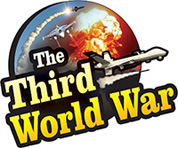 Kabul: Within 24 hours of the announcement by the US President that total withdrawal of the US forces from Afghanistan was not possible, the Taliban launched a massive attack on the Kunduz city. More than 40 people, including Afghan soldiers, local citizens and Taliban terrorists, have been killed in the attack. Taliban seems to have demonstrated its destructive power at a time when the peace talks with the United States are claimed to be in their final stages.
On Friday night, hundreds of Taliban terrorists initiated simultaneous fierce attacks on various locations in the city of Kunduz, which lasted for more than 12 hours. The Taliban spokesmen claimed that hospitals and government buildings were brought under Taliban control. The Afghan commando forces and the air force have initiated an aggressive campaign to repeal the attack, and it is claimed that 34 Taliban terrorists have been killed in the retaliation.
Following the Taliban attacks, the local authorities started moving the citizens to safe areas, and by Saturday, the entire city was cleared of citizens. However, certain parts of the city are still under Taliban control ensuing a fierce battle between the Afghanistan military and the Taliban terrorists, informed military sources. The military said that even some civilian lives were lost in the Taliban attack. But the number of soldiers killed in the attack has not been revealed.
Only last week, it was claimed that the talks between the United States and Taliban were successful. Taliban had said that the United States had agreed to withdraw its military from Afghanistan in the next 15 to 24 months whereas, the United States had said that the Taliban had promised not to allow the use of Afghanistan territory as a launchpad for terrorist attacks against any other country. The US sources had claimed that the Taliban had expressed willingness to hold talks with other factions in Afghanistan, including the Ashraf Ghani government.
Later, the US President frankly pointed out that even if the United States were withdrawing a part of its troops, the US control over Afghanistan would not end. Therefore, the Taliban seems to be demonstrating its capabilities resorting to aggressive violence.