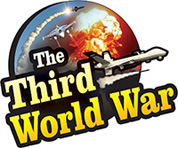 Kabul/Islamabad: 'Taliban is not ready for a complete ceasefire. But, if the United States agrees to our demands, the attacks on Afghanistan will be reduced,' Taliban leader Jalaluddin Shinwari told AFP. While the US is trying to negotiate, the Taliban's proposals are likely to undermine the US efforts. Taliban's current proposal could dampen US' efforts.
The new special ambassador, Zalmay Khalilzad, appointed by the United States for talks with the Taliban, will soon meet Taliban leaders in Qatar. The US embassy in Afghanistan shared this information. Khalilzad had earlier said that the talks were necessary for stopping the ongoing Afghan conflict. However, Shinwari's announcement shows that the Taliban is not ready for a ceasefire that the US wants.
The US has demanded the Taliban to stop the attacks on Afghanistan completely. But, the Taliban has partially ready for the agreement. Under the new agreement, the Taliban will reduce the number of attacks in Afghanistan. That means there will not be major attacks highways will not be blocked and the districts will not be taken over, Shinwari told the Afghan News Agency. However, in addition to this, Shinwari clarified that Taliban chief would take major decisions on other aspects of the US agreement.
Therefore, it seems that the Taliban is not ready for a ceasefire in Afghanistan.
Over the past week, more than 80 people have been killed in Taliban attacks in Afghanistan. These include more than 50 Afghan troops, while some Afghan militants are feared to be abducted by the Taliban. Afghanistan has strongly condemned Taliban attacks and no further talks are possible with this terrorist organisation.