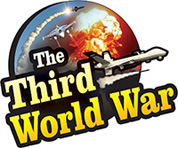 Kabul: While the talks with the United States, in the city of Doha, in Qatar are underway, the Taliban has once again demonstrated that it would not stop the violence. Taliban had launched mortar attacks on a market in the Faryab province, on Friday, killing 53 people. It is the biggest and fiercest Taliban attack in the last few days.
A few days ago, peace talks were held between the United States and the Taliban. The US sources had claimed that they were very close to signing an agreement with the Taliban. After the next round of negotiations, there were claims of receiving positive news. But Taliban, who is to be a part of the peace treaty, in reality, is increasing the intensity of violence.
Taliban launched fierce mortar attacks on the Khwaja Sabz Posh Market, on Saturday. Fourteen people were killed on the spot, whereas 40 people were injured. But over time it was revealed that the number of people killed was much higher. As per the information conveyed by the Afghan agencies, 53 people were killed in the attack on the market.
Following the mortar attack in the Faryab province, there was an attack on a place of worship in the Ghazni province. A bomb exploded outside a place of worship in the Ghazni Province, killing three people. Although no terrorist organisation has accepted the responsibility of the attacks, the Taliban is suspected to be behind these attacks.
A new round of talks between the United States and Taliban will be held on Sunday. Despite this, the Taliban is trying to increase the extent of violence in Afghanistan. Some analysts have claimed that the Taliban will be trying to use this violence, as a bargaining point, during the negotiations. But the Taliban has refused to comment on the subject.
Taliban has initiated peace processes with the leading countries the United States, Russia and China, but none of the processes has made headway. The Afghan government is opposed to all these efforts and is insisting Afghanistan to be a part whereas, Taliban is adamant that it will not participate in any peace talks with Afghanistan government.