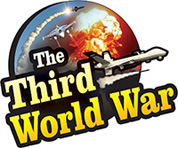 Kabul: The IS in Afghanistan is expanding its influence than the Taliban, posing a much more significant threat to the United States and the European countries than ever, warned the US as well as Afghan officials. A warning that comes when the Taliban attacks are on the rise in Afghanistan since the last few months attracts attention. At the same time, the United States, which is hinting at military withdrawal from Afghanistan, is making preparations to send a unit of 400 soldiers to Afghanistan, for a new campaign.
Over the last few months, many countries have been making efforts to initiate a peace process in Afghanistan. The United States is in the lead, and it has been revealed that US special envoy Zalmay Khalilzad has held multiple rounds of discussions with the Taliban leaders. Besides the Taliban, Khalilzad has continued the dialogue with the Afghan leadership and the Pakistan government, at the same time. Further, the United States has been pressurising Pakistan to bring Taliban to the negotiation table.
At the same time, Russia is trying to protect its interests, collaborating with certain groups in Afghanistan. But neither the efforts of the United States nor Russia have been seen gaining any success. Moreover, Taliban increasing the intensity of its terror attacks, during the subsistence of the talks is believed to be a pressurising tactic. Against the background of the peace talks and terror attack of the Taliban, the reports regarding the increasing the IS footprint have become a cause for concern.
It is said that the IS has been present in Afghanistan, since 2014. But there have been a lot of additions, in the last year. Russian secret services chief had warned in the previous month that the IS affiliated terrorist organisation, Wilayat Khorasan, has prepared 5,000 terrorists for attacks in northern Afghanistan.
Currently, the US, as well as the Afghan intelligence officials too, have been confirming the claim of the Russian secret services chief. A US intelligence official claimed that the IS had made massive recruitments in eastern and northern Afghanistan. The recruitment is not meant only for Afghanistan, and these terrorists may be used for attacks in the United States and Europe, the US officials have also warned.