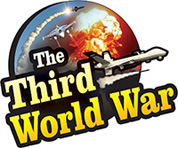 Brussels : "I wouldn't say that relations with Russia will normalize, but there are so many areas, so many domains, such as research, technology where Russia can cooperate in a better way with Europe. While doing this, Europe will not forget the differences and divergences with Russia. However, consistent Russia-bashing has to be brought to an end," this shocking advice was offered by EU Chief, Jean-Claude Juncker.
Russia has sharp differences of opinion with Europe on issues such as the Ukrainian crisis, Syria, cyber attacks, NATO's expansion, attack on former Russian spy in the UK and many others. The European Union (EU) has imposed strict sanctions on Russia over the conflict in Ukraine, annexation of Crimea and the incident that happened in the UK. These sanctions have also been given timely extensions which has reportedly triggered dissent within the European countries.
Over the last few months, US President Donald Trump's decisions on trade, Jerusalem and Iran nuclear deal have created sharp differences between the United States and Europe. Against this backdrop, European countries have initiated efforts to reconnect with Russia. Last month's Russia tour by the leaders of the major countries in the Union, Germany and France has attracted attention.
Russia and European countries unanimously back Iran nuclear deal and both the sides are striving hard to increase their co-operation. Also, President Putin had assured Europe of protecting it against the threat from the United States, in an event conducted in Russia last month. Following this, by giving a direct advice to stop bashing Russia, EU Chief Juncker, has shown keenness to increase proximity between Europe and Russia.