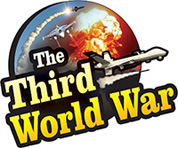 Moscow: Russian President Vladimir Putin alleged that the United States and NATO are trying to convert the space into a battlefield. The United States has even established a Space Force for the purpose. But the biggest threat of the US Space Force is to Russia. At the same time, President Putin said that it is mandatory for Russia to set up a military space group, to counter the threat of the US and NATO movements in the space.
A few days ago, an exclusive meet of the NATO Foreign Ministers was held in London. During the meeting, the United States and European countries indicated space to be a new domain to compete and conflict over. NATO chief Jens Stoltenberg said, "Along with land, sea, skies and cyberspace, space will become the fifth battle frontier of the future, for NATO. The NATO member countries welcomed the announcement made by Stoltenberg.
The 29 NATO members concurred that this would enable NATO to achieve the objective of countering the Russian and Chinese threat to the NATO satellites. But Russian President Vladimir Putin expressed regret over the NATO decision and the establishment of the US Space Force. President Putin highlighted that 'The US political and military leadership openly considers space as a military theatre. The US military and political leaders are making preparations to launch military operations in the space soon.'
President Putin said that Russia would also make strong efforts to retaliate against these activities of the United States and NATO in space. Putin clarified, 'In past Russia has opposed the militarization of space. But at the same time, it has become necessary for Russia to set up an armed group for safeguarding the Russian interests in space. The Russian President had opposed the militarization of space even in November, last year.
Meanwhile, it has been exposed that the leading countries like the United States, Russia, China and France have been making intense preparations for conflict in space. Russia and China have even tested anti-satellite missiles whereas, the United States had indicated deployment of lasers, in space, for the security of the satellites. Moreover, the US President has sanctioned the establishment of, firstly the Space Force and Space Command, after that, in the last year. President Trump said that this would be the Unified Combat Command to face any challenges in the space.