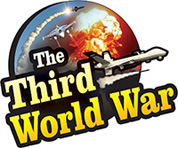 Moscow: Vladimir Putin has become the Russian President for the fourth time acquiring a huge success in the elections conducted in Russia. Putin recorded an astounding victory with 76.67% votes in his favour. Putin said that this was the response by the Russian people for the work done by his government which was proved by the huge vote margin. Meanwhile, there are a lot of allegations of frauds and malpractices in the polls. It is also claimed that this was not an impartial election. But the Russian agencies have denied all the allegations.
There were seven candidates contesting including President Putin. The political observers had claimed that none of the candidates contesting the elections could have challenged Vladimir Putin. Some have alleged that six out of the seven candidates contesting against Putin were fielded by the ruling party themselves. This ensured Putin's victory. But the observers were of the opinion that the majority will clarify a lot of things.
Putin secured 76.67% votes in the election and the second candidate could garner only 12% votes. Therefore, this election has proved that there is no alternative to Putin. Golos, the group of electoral observers has said that the election was not impartial and there were many frauds and malpractices in the elections. It was revealed that the ballot papers were kept in the ballot boxes even before the voting started. Some election centres were out of bounds for the observers. This group has alleged that there was forced voting at some booths.
There were balloons and other items kept to obstruct the CCTV cameras and webcams at the polling centres. This was not a neutral election and the Russian government has used a lot of its influence, claimed Golos. Russian Election Commission has denied all these allegations. President of the Election Commission, Ella Pamfilova expressed satisfaction on the excellent conduct of the elections and said that there was no mess anywhere.
Meanwhile, the United States and European countries whom Putin had rendered restless with his aggression have given cautious reactions. German Foreign Minister, Heiko Maas said that the relations between Germany and Russia will remain in a difficult state. Maas has made a suggestive statement that these Russian election results were expected. At the same time, the German Foreign Minister has clarified that election in Crimea, the part of Ukraine that Russia annexed to itself, is not acceptable.