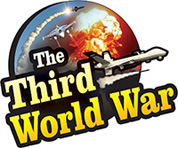 Brussels: Russia, threatening nuclear attacks has become more dangerous and the NATO will have to increase its defence capabilities to a great extent to counter the threat. At the same time, it will have to be always prepared for a conflict against Russia, warned Chief of NATO, Jens Stoltenberg. This warning by Stoltenberg attracts attention as Russian President Vladimir Putin is taking the reins as the President for the fourth time.
The NATO along with the United States has become aggressive after the incident of poisoning of the former Russian spy in Britain. 'Rand Corporation', a study group in the United States had warned that in case of a war, Russia will blow away the NATO and take control of the Baltic countries. In reply the NATO had announced military exercises directly at the Russian border and had also started the preparations.
In that context, NATO Chief Secretary General, Stoltenberg has issued statements regarding the aggressive Russian policy and NATO's preparedness. 'NATO can always contribute more and increase its capability. NATO member countries must put more stress on this point. Russian behaviour has become more aggressive and reckless over the past few years,' these were the words used by Stoltenberg to point out the increasing Russian strength.
At the same time, he also warned that Russia should not have misconceptions about the NATO. 'Russia should not have misconceptions about NATO. If a partner country is attacked, the NATO will always be prepared for retaliation against Russia. As of today, the NATO needs more effective capacity to stop Russia. But we do not want war,' warned NATO Sec. Gen. Stoltenberg.
Russian President Vladimir Putin had made claims about the rising Russian strength, enlisting new missiles, submarines and other equipment developed by Russia during his election campaign. At the same time, a threat of nuclear retaliation in case of attack on Russia was also issued.