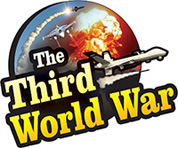 Baghdad: 14 protestors and one policeman were killed in the protests being held in Baghdad since the last three days. The discontent brewing in the Iraqi population against the Adel Abdul Mahdi government erupted, and the people are protesting, defying the curfew imposed. There was a bomb blast in the Green Zone of Baghdad, but the details have not been revealed.
The Iraqi population has started protesting, against the policies of Prime Minister Mahdi's government. The locals are accusing the Iraq government's policies are for the exploitation of the common citizens. The people of Iraq are alleging that incorrect government policies have led to high unemployment and corruption in the country. At the same time, people are criticising that life has become difficult as the electric supply is irregular.
Against this background, the Iraqi people have started protesting, against the Mahdi government. In the last two days, cities of Baghdad, Najaf and Nasiriyah have been occupied by thousands of protestors. Instances of protestors trying to snatch rifles from the police, also have been reported. On Wednesday, thousands of protestors present at the Tahrir Square in Baghdad gave slogans to overthrow the Mahdi government.
Following this, Prime Minister Mahdi called for an urgent meeting of the security committee and issued orders to initiate action against the protestors. 14 people were killed and 856 injured in the actions taken by the security forces during the last 24 hours. A conflict between the protestors and police also resulted in the death of a policeman. Curfew was imposed in Baghdad since 5 am on Thursday. The Human Rights Organisations are complaining that the internet services in most parts of Iraq have been interrupted. But despite all this, the protests, against the Mahdi government, continued even on Thursday.
Meanwhile, the human rights organisations are accusing the Iraqi military of making brutal use of tear gas and water cannons against the protestors. The United States also has taken cognisance of the developments in Iraq and has advised the government to handle the situation in peaceful ways. Other than Iraq, anti-government protests are being held even in the other Middle Eastern countries of Lebanon, Jordan and Egypt.