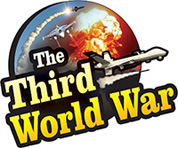 Munich/London: France issued a warning that although the United Kingdom is leaving the European Union, the future conflicts over the bilateral relations will prove to be disastrous and unbearable and this will shatter both the sides. Jean-Yves Le Drian, the French Foreign Minister, while issuing this warning during a meeting held in Munich, warned that the United Kingdom must keep in mind that this conflict will not end any time soon. British Prime Minister Boris Johnson has asserted that the Brexit process will be completed before the end of 2020 and has demanded an agreement on the lines of Canada.
The United Kingdom officially exited from the European Union on 31st January 2020. Thereafter, the period up to 31st December 2020 has been defined as the Transition period. During this period, agreements will be signed between the United Kingdom and the European Union, regarding the future relations between the two, which include varied issued including trade. Both the sides seem to have adopted an aggressive stance even before starting discussions on these issues.
Sources informed that the United Kingdom will be presenting its comprehensive stand on the issue of future relations with the European Union. A British spokesman said that our policy will be clear and we will not be making any specific demands. We expect the European Union to sign the agreements with the United Kingdom, on the same lines as have been done with the other friendly countries. The United Kingdom wants close cooperation between the sides that are equivalent on the sovereign level.'
Statements over the last two weeks indicate that the expectations of the United Kingdom and the European Union, regarding the post-Brexit cooperation are different. It is revealed that there was faceoff over the rights to fish in the waters near the British marine region. British Prime Minister, Boris Johnson has taken a clear stand that the United Kingdom is an independent maritime country and based on that the United Kingdom will control the fishing rights within its region.
But the European Union has demanded rights for other European countries to carry on fishing in the region near the British marine region. France is especially aggressive on this issue and it has taken a stance of no compromise on this issue. This is said to be the background for the warning issued by French Foreign Minister Drian, during the Munich meeting. The French Foreign Minister, while warning of a bloody conflict, also clarified that these issues are a part of the negotiations and everyone is going to try and protect their interests.
Michel Barnier, a senior official in the European Union, indicated that security and trade rules along with the fishing rights issue will be the major issues during the negotiations. Ursula von der Leyen, the President of the European Commission, expressed doubts over finalising the Brexit agreement before the end on 2020.