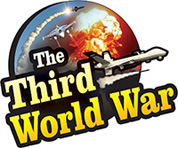 Washington: The internal intelligence agency of Israel has foiled a plot for the assassination of Prime Minister Benjamin Netanyahu. The Israeli agency informed that two people were arrested while preparing for this attack, who were working under orders from a terrorist organisation connected with Assad in Syria. Information is being revealed that the terrorists had also planned an attack on the US embassy in Jerusalem.
The internal intelligence agency of Israel, Shin Bet has published information about destroying the terrorist cell. One month ago, the Israeli agency had detained a suspect called 'Mohammad Jamal Rashda'. Rashda who is an Israeli national was found with personal and confidential information and photographs of Prime Minister Netanyahu and Jerusalem Mayor Nir Barkat. On thorough interrogation He revealed the plot of assassination of Prime Minister Netanyahu and Mayor Barkat.

The orders for the assassinations were issued by a Syrian terrorist organisation. The Israeli agency informed that two terrorists who were stationed near Jerusalem were given this responsibility. Shin Bet laid a trap and captured both these terrorists. It was subsequently revealed that the US embassy and the Canadian security officials were also on target. The Israeli agency has not disclosed the names of the terrorists.
Rashda, who is in custody of the Israeli agency had received orders from the terrorist organisation 'Popular Front for the Liberation of Palestine – General Command' (PFLP-GC) from Syria, which is connected with Assad. He informed that the PFLP-GC terrorists were to enter Israel from Jordan, to carry out attacks that would severely jolt Israel, said the Israeli agency.
PFLP-GC is operational in the Lebanon-Syria border areas for the past several decades. This group is seen as the Syrian branch of the terrorist organisation Hezbollah, connected with Iran. PFLP-GC had gone underground in the 90's decade, when the main Israeli intelligence agency had started a worldwide campaign against the Hezbollah leaders. But in 2011, when the civil war against the Assad regime was sparked, the organisation PFLP-GC surfaced again and joined Iran and Hezbollah in the Syrian conflict, informed the Israeli agencies.
The Israeli intelligence and security agencies have claimed that a major disaster was averted due to the timely detection of the plot by the terrorist organisation connected with Iran and Hezbollah, to assassinate Prime Minister Netanyahu and to attack the US embassy in Jerusalem. Meanwhile, the Iranian leaders had warned that Israel and the United States will have to face the repercussions of the decision to declare Jerusalem as the Israeli capital and the relocation of the US embassy to Jerusalem.