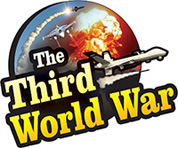 Washington/Cairo: US President Donald Trump will soon designate the Muslim Brotherhood which is the oldest extremist organisation in the Middle East as a terrorist organisation, The White House declared. The White House said that President Trump might take this decision anytime soon. Last month, Egyptian President Abdul Fateh al-Sisi had made a demand to impose sanctions against the Brotherhood, during his US visit.
Formed in Egypt, in 1928, the organisation Brotherhood, is known for its extremist ideology. There exist extremists, influenced by the doctrine of this extremist organisation, not only in Egypt but all over the world. The organisation, prominently active in Egypt had created massive violence revolting against the Hosni Mubarak government in 2011. Following this, the Muslim Brotherhood ruled Egypt for nearly two years. But, after that, the military led by Sisi, had succeeded in overthrowing the extremist government, with help from the Egyptian people.
Later, the Sisi government arrested more than 600 people, connected with the organisation by declaring it as a terrorist organisation. Although the Sisi government acted against this organisation in Egypt, it continues to have its influence outside Egypt. Therefore, President Sisi made a demand to declare the Brotherhood as an international terrorist organisation and impose sanctions against it, to US President Trump, during his visit to the United States last month. The Egyptian President appealed that if this were done, it would become possible to control the activities of this organisation around the world. Also, US National Security Advisor John Bolton had affirmed the demand by Sisi.
It is on this background that Sarah Sanders, the spokeswoman of the White House, informed that President Trump is working to declare the Muslim Brotherhood, as a foreign terrorist organisation. Further, she said that President Trump had held discussions with the National Security Council and the leaders from the Middle East.
Meanwhile, Iran and Turkey have criticised the move. Iranian Foreign Minister Jawad Zarif said, "The United States who is supporting a terrorist country like Israel, cannot declare others as terrorist organisations," whereas, Turkey has warned that with the US decision the democracy in the Middle East would collapse.