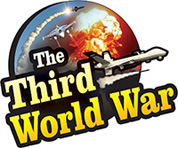 Seoul/Tehran/Rome: – The Coronavirus from China has started showing its influence in the other countries, and South Korea has declared a grave alert. The number of Coronavirus patients in South Korea crossed 600 in the last 48 hours and six people have died. At the same time, the number of patients is rising in countries like Iran and Italy, and the total number reported from 30 countries has crossed 80,000.
The Coronavirus epidemic has completed almost two months and the spread of the epidemic is relentless. International experts are criticising that the information hidden by China during the initial phases of the epidemic and the unpardonable ignorance shown by the World Health Organisation are responsible for this increasing spread of the epidemic.
Over the last seven days, the extent of the virus is seen to be increasing dangerously in South Korea, Iran and Italy. In the previous 48 hours, the number of patients in South Korea has reached 600. The virus is seen mainly in two cities, but the fear of finding patients in other cities is being expressed.
The South Korean President made the population aware that a decisive situation has been created because of the Coronavirus epidemic. President Moon Je-In said that highest alert would be issued in the entire country to fight the outbreak.
The effects of this spread in South Korea have also been seen in Israel. Eighteen citizens returning from South Korea have been infected with Coronavirus. Therefore, Israel has banned entry for South Korean and Japanese citizens, and caution has been advised in the places visited by the South Koreans. These places also include an Israeli military base.
The epidemic first detected in the Iranian city of Qom has started spreading to other cities in Iran, and the government has ordered the closure of educational institutions in 14 cities. At the same time, cultural programs and sports competitions have also been cancelled. As per information received, the number of deaths in the epidemic in Iran has reached eight and the number of patients has crossed 40. But some of the news agencies have claimed that the number of deaths is 18 and the number of patients is more than 100.
Ten cities in two provinces in Italy have been locked down. As per the local agencies, 50,000 people from these cities have been ordered not to leave their houses for the next few days. The number of patients has crossed 100.