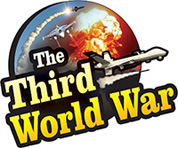 London : 'As early as July 23, North Korea might launch a full-blown nuclear strike on the United States,' warns Britain's Defense Minister Lord Howe. Lord Howe told this to the UK's Parliamentary Defense Committee, which was later confirmed by the UK's news media, heightening the gravity of warning. North Korea's leader Kim Jong Un has claimed that they are fully-capable of launching a nuclear attack on the United States. Since American analysts believed Korea is incapable of nuclear attack, Howe's recent declaration has caused an upheaval presently.
Earlier this year in the January hearing with the UK Parliamentary Defense committee, Lord Howe had revealed Korea's ability to precipitate a nuclear war. North Korea now is certainly capable of reaching targets in its short range like Japan, South Korea and adjoining territories. For attacking the United States, North Korea may be equipped with rockets but they do not have the technology for nuclear loading. Yet within next six months, North Korea is likely to become capable and has been working hard towards the same, Howe added.
US analysts also had announced that nuclear strike capability depends on the inter-continental ballistic missile with the warhead which North Korea currently lacks. But that North Korea can acquire this technology merely in six months was not officially disclosed earlier. Considering this was discussed on 23 January, six months hence that is by July 23 Korea will attain full-capability for nuclear attack on the US, said Britain's Defense Minister Lord Howe, which has created turmoil worldwide. This statement has also been further affirmed by Parliamentary Spokesperson.
Meanwhile, North Korea's leader Kim Jong Un has agreed to discuss the said matter with the United States. If the United States promises North Korea's security then nuclear strike strategy will be terminated, they guaranteed. In response to which US President Donald Trump has conveyed interest in meeting Kim Jong Un in the month of May. This may indicate the settlement of the much anticipated nuclear danger. Although countries like Japan and South Korea claim that in reality the picture has rather worsened.
North Korea has been continuing its nuclear activities, according to the report of an international institution that monitors nuclear activities worldwide. North Korea had also threatened its neighboring rival nation South Korea that it may have to face terrible conditions anytime soon. Japan too has sent stern indications on how North Korean dictatorship is unpredictable and not worthy of trust. Britain's statement on the background of this, further unveils fearful possibilities. As a matter of fact, it appears that the nuclear war has arrived.