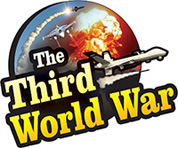 Washington: Nearly 2000 children have been separated from immigrant parents entering the United States illegally. US Homeland Security Department has revealed the information regarding the same. According to the US law, children of these immigrants cannot be included during their prosecution. Therefore, children are being separated from their immigrant parents, confirmed the Department of Homeland Security Spokesman. After this information was made public, Democrat leaders and organizations in the United States have heavily criticized it.
President Donald Trump has started full-fledged implementation of this policy, by announcing stricter action against those entering the United States illegally. President Trump has ordered 'zero tolerance' policy, which implies 'show no mercy' towards those entering the US illegally. Furthermore, action has been initiated against the migrants entering the United States from the neighbouring country like Mexico. Accordingly, from 19 April to 31 May, 1,995 children have been separated from 1,940 immigrant parents entering the United States illegally, declared the Department of Homeland Security Spokesman.
Those entering the United States illegally are imprisoned as per the law. Few migrants had entered the United States with their children, whether to enforce this law on them or to neglect it, was the question arose. However, Trump administration has decided to implement it rather than neglecting it. Therefore, these migrants will face prosecution. At the same time, their children cannot be detained as they're innocent. Thus, these children have been separated from their parents, explained Homeland Security Department Spokesman.
Terming the policy as 'Inhumane', US Senator Nancy Pelosi has urged President Trump to rescind it. This being a shameful act, cannot be supported on any level, criticized Polesi. But, the 'White House', however, has supported this policy. 'While prosecuting, it is imperative to separate children from such parents who have entered the United States illegally; it's appropriate,' claimed White House Press Secretary, Sarah Sanders.
Saying 'To follow law is good and moral', Sanders claimed that separating these children from their parents means protecting the weak. The US Democrats have heavily criticized her statements.
Adopting a tough role against migrants after assuming post of the President, Trump had signalled such robust stance is necessary to protect the United States. Not only this, but Trump had also denied immigration for citizens from nearly 13 Islamic nations to the US. Migrants in the United States give rise to myriad problems and it is the country that feels its pressure, says Trump. Though Americans provide their backing, it seems that the US Democrats, groups of media and organizations have targeted Trump over the policy.