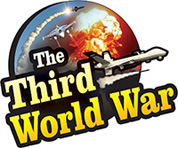 Mexico City/Washington: The Mexican security agencies have stopped a major influx of thousands of immigrants, into the United States. This action was carried out in southern Mexico and the immigrants were from America, Africa and the Caribbean Islands. Mexico has been carrying out such action near the US border, since the last few months. But this is believed to be the first action against such a big influx of immigrants.
US President Donald Trump had warned of closing the US-Mexico border if the Mexican government did not act against illegal immigrants. At the same time, he had also threatened to stop the trade agreement, with Mexico. Mexico was forced to bow to the wishes of the United States, as the Mexican economy is majorly dependent on the United States.
Since the last few months, Mexico initiated action against the immigrants, coming from other countries. Additional security agencies and the national guard have been deployed for this purpose. The process of sending immigrants detained by these agencies also had been started. Although other countries have criticised the Mexican action, the United States welcomed the action.
Last year, the Mexican government and people welcomed the immigrants arriving from Central America, to enter the United States. But as the United States refused entry for these immigrants and thousands of these people have set up base in Mexico. This is exerting substantial pressure on the Mexican government, and there is severe discontent in the local people. Therefore, this action by the Mexican government becomes significant.
On the one hand, the Mexican government is stopping the illegal immigrant influx, and on the other hand, it is being reported that the narcotic cartels are becoming active again, in the country. On Monday, one of these Mexican cartels attacked a police unit, in the Michoacan province, killing 19 police officers. It has been revealed that police vans, also were torched during the attack.