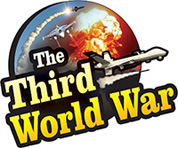 Washington: The influx of migrants arriving at the US borders is an attack on the country and, if the need arises, the US Army will shoot at them, warned US President Donald Trump. After the warning, some groups supporting the President, have reportedly started preparations to head to the US-Mexico border. As per a few US dailies, it includes armed militia groups from Texas and few other.
Caravans of thousands of migrants from the Central American country of Honduras are in an attempt to enter the US through Mexico. President Trump had claimed that the migrants included some members of criminal gangs and also people with dangerous tendencies. Trump also said that migrants trying to enter into the US at the same time as the US mid-term elections is a conspiracy by George Soros, the renowned investor.
The US President has ordered the deployment of nearly 10,000 soldiers at the US-Mexico border. Along with these soldiers, 'Border Guards' as well as more than two thousand 'National Guards' are ready at the boundaries. Helicopters, drones, cargo planes, and razor wires were placed as measures to bolster the borders, claimed Trump.
President Trump had said publicly that the migrants would not be allowed to enter the country under any circumstances and that national security would be given the utmost priority. Against the background of Trump's speech, some militia groups from the states along the Mexican border have reportedly begun to make their plans to stop the migrant entry into the United States.
A few American dailies have informed of an armed militia group from Texas named the 'Texas Minutemen', getting ready to establish their base near the Mexican border. For this reason, they are gathering weapons and have received a response from other states as well. Nearly 200 men from the group are to arrive at the 'Rio Grande' near the Mexican border, according to sources.
Moreover, the US security agencies have also taken cognisance into the matter and have made it clear that they would ensure no untoward event occurs. However, the measure taken by Trump supporters has drawn attention to itself.