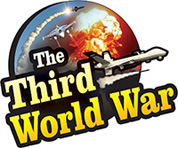 Tokyo/Beijing/Washington: The major agencies of the world have been warning that the global economy has been heading towards a recession. This recession could hit all the major economies of the world, and all the concerned countries have initiated measures to counter the threat. Japan, the third largest economy of the world has started taking rapid steps in the matter and has simultaneously opened talks with China and the United States, regarding trade and other issues in the economy.
Taro Kono, the Japanese Foreign Minister, is currently in Beijing and high-level economic dialogue was held between the two countries, on Monday. Chinese Foreign Minister, Wang Yi was present for the meeting. The Chinese Foreign Minister clarified that bilateral investment and trade cooperation were discussed, in the meeting. The G-20 conference will be held in the month of June, in Japan, and the Japanese Minister indicated that Chinese President Xi Jinping would be attending the meeting.
Japan, showing its intention to increase cooperation with China, has also taken steps to strengthen the relations, in trade and other economic issues, with the United States. Japanese Finance Minister, Taro Aso, met the US Secretary for Treasury, Steve Mnuchin on Saturday, in Washington. It is said that the discussions in the meeting, centred on the US-China trade war and the probable taxes, the United States intended to impose against Japan. Following this meeting, independent trade discussions started between the United States and Japan, from Monday.
Japanese Commerce Minister Toshimitsu Motegi and US Trade Representative Robert Lighthizer participated in the talks. US President Donald Trump has indicated that taxes will be imposed, on goods imported from Japan and has taken an insistent stand that Japan should increase imports, from the United States, to reduce the trade deficit. At the same time, objections have been raised by the United States, on the valuation of the Japanese currency, Yen. Against this background, it is believed that Japan will adopt a defensive stance, in the negotiations.
Multiple rounds of talks have taken place between the United States and China, to try and resolve the issues regarding the Trade war. There is a prediction that the United States will pressurise China, to sign a trade agreement. In that situation, even Japan may have to face the heat. Therefore, Japan wants a decision to be reached on the trade issues before that, which increases the importance of these bilateral talks.