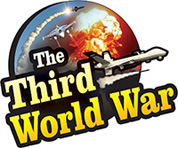 Jerusalem: "If Hezbollah attacks the Golan or Galilei Hills in future, Israel will strongly retaliate. This Israeli pay back will be limited, but decisive. Hezbollah must have received an appropriate message, from the Israeli action in Lebanon, two days ago," The Israel defence ministry warned. The Israeli intelligence, on its website claimed it to be a warning to the Lebanese government along with Hezbollah.
Israel military has increased patrolling near the Lebanon border. Four days ago, Israeli fighter jets had attacked locations of Iran affiliated terrorist groups, in Lebanon. Enraged by the Israeli action a Hezbollah leader threatened to initiate attacks on Israel, soon. Naeem Qasim, the second in command in Hezbollah, warned Israel with surprise retaliation by Hezbollah.
The Israel military and intelligence agencies have taken this threat very seriously. It is said that Hezbollah can launch an attack on the Israeli Golan and Galilei hills, through Syria. The Hezbollah leaders have issued such threats, even in the past. Against this background, Israel has threatened Hezbollah with consequences.
Golan and Galilei hills are a sovereign part of Israel and if they are attacked, there will be a crushing Israeli retaliation. The Israeli defence ministry warned that this Israeli retaliation may be of a limited nature, but it will be decisive for Hezbollah. At the same time, the Lebanese government was reminded of the Israeli attack in Lebanon, four days ago. It is claimed that the Lebanese government is a supporter of Hezbollah.
Meanwhile. Israeli drones carried out attacks on six Hezbollah locations, in Lebanese capital of Beirut, on Sunday, early in the morning. However, Hezbollah denied any major losses caused by these attacks whereas the Israel media claimed of destroying Hezbollah's missile technology. Therefore, the Hezbollah missile program will be delayed by at least a year, as per media.