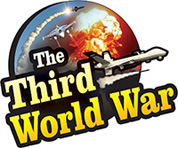 Washington/Beijing: US President Donald Trump issued a stern warning to the world bank saying that China has enormous amounts of funds and even if it does not, it will create it; therefore, under any circumstances, the world bank should not fund China. Only a few days ago, the world bank decided to provide billions of dollars of funding to China. Trump is infuriated with the world bank's decision and has warned that world bank to reverse its decision.
A decision to provide funding of one to one and a half-billion dollars to China was taken during a meeting of the world bank, on Thursday. The world bank informed that this loan will be provided at a subsidised interest rate and will be disbursed by 2025. It has also been revealed that the world bank has provided China with loans worth $2.4 and 1.3 billion, in the last two years.
The United States has registered severe objections to the loans being provided, by the world bank, to China. US Secretary for Treasury, Steven Mnuchin, during a Congressional hearing, claimed that the United States government would oppose the decision, of the world bank, to provide funding to China. David Malpas, the current head of the world bank, also had taken a stand against providing funding to China, while he was working with the US administration.
President Trump has declared a fierce trade war against China since the year 2018 and has even imposed large scale sanctions against China. Trump has started action against the increasing Chinese influence in the currency, investment and technology sectors. Against this background, the loan given by the world bank becomes an important issue.
Trump, in his statement, has challenged the fundamentals of the decision, to provide funding to China. He targeted the world bank's decision saying that this is not possible when China has humungous amounts of funds at its disposal. At the same time, he warned that the world bank should reverse the decision immediately.
China is the country with the highest foreign reserves. A recent report says that China has a whopping $3.096 trillion in foreign reserves. Allegations of China trapping the smaller countries under a debt burden are rife and the western countries have reacted strongly regarding this. China is trying to challenge the domination of the United States and become a superpower, using its financial might. For this, China has made enormous investments in fuel, Gold and technology sectors.