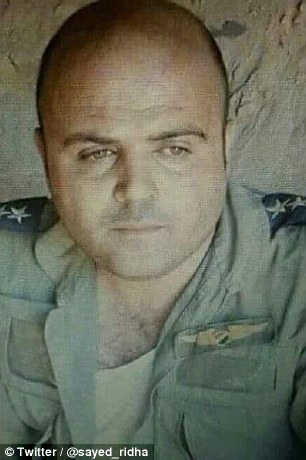 Damascus, 24th April (News Agency) – ISIS shot down a Syrian airforce fighter jet with a rocket attack outside the Syrian capital of Damascus. The shot warplane was destroyed in the attack. Moreover ISIS has claimed of capturing its pilot 'Azzam Eid'. A response on this claim is expected from the Syrian regime.
Some news agencies have claimed that this warplane had crashed on Friday last week near Damascus in 'Dakwah'. Though the reason for the crash is still unclear but interestingly within minutes from the crash, ISIS had announced that it had shot down the Syrian plane. To support its claims ISIS has published a video in which its terrorists can be seen dancing on the debris of shot down warplane. The video also features ISIS militants standing on the detached parts of the plane and also handling them. Also, the video footage of the captured Syrian fighter pilot 'Azzam' has also been published.
Alternately no information has been published regarding either the downing of the fighter jet or the capture of the Syrian fighter pilot by any channels affiliated to the Syrian Government. ISIS is known to have made similar claims of having shot down Syrian warplanes in the past, and like this time the Syrian regime too has avoided giving any response in the past.
ISIS militants had reportedly shot down a Russian bomber plane and helicopter last year after which Russia had launched aggressive air strikes on ISIS bases in Syria for six months continuously.