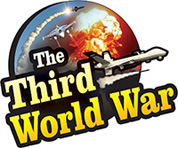 Gaza: An organisation affiliated with Hamas, which has organised violent protests near the Israeli border since the past two months and carried out kite and balloon bomb attacks, has issued a threat to Israel. 'If Israel does not revoke the sanctions imposed on the Gaza Strip, there will be 5000 kite bomb attacks on Israel. We will release this threat within the next few hours,' threatened this organisation. Israel has accused that there have been dozens of kite bomb attacks from Gaza in the past two months and thousands of acres of agricultural land has been destroyed in these attacks.

More than 10,000 Palestinian protesters are expected to press against the Israel border within the next few hours. Against the background of these protests, the 'Kite Builders Unit', an organisation affiliated to Hamas has released a warning to Israel. In this warning, the organisation has demanded that Israel should open all borders of the Gaza strip and revoke all the sanctions. 'If Israel does not give in to our demand, then it will have to face the consequences,' said the organisation. This Hamas affiliated organisation declared that their kite and balloon bombs are ready to attack the 40 kilometre Israeli border region starting from the Gaza border. Israel will keep burning with these kite bomb attacks, threatened the Kite Builders Unit. Israel has replied to these threats received from the Gaza strip. 'Exerting kite bombs against Israel is a serious matter and Israel will definitely act to prevent these attacks,' warned the Israeli military.
A few days ago, the kite bomb attacks from Gaza had set thousands of acres of agricultural land in the border area on fire. The Israeli government and military had published photographs of this. Israel has lashed out saying that the people who criticise Israel for its action against such violent protesters in Gaza, should not ignore the kite bomb attacks being carried out from Gaza.
Meanwhile, Israeli military is taking help from small sized drones to counter these kite bombs. Israel had also carried out air raids on the Hamas location in Gaza. Israel has kept its military on high alert in view of these protests to be held on Friday and the kite bomb attacks.