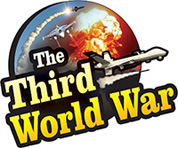 Washington: North Korea may have announced denuclearization, but in reality, this country is cheating the United States and developing nuclear weapons at a greater pace, claimed some US officials. The United States news channel NBC, broadcasted this news referring to five US officials whose names have not been revealed. But the officials have said that there is concrete evidence with the intelligence department about North Korea's nuclear weapons development program.
US President Donald Trump and North Korean Dictator Kim Jong-Un had discussions on 12th of June in Singapore. Kim Jong-Un had expressed willingness for denuclearization against a guarantee for North Korean security. Expressing satisfaction over this, President Trump had claimed that there was no longer threat from North Korea. The experts had claimed this as a major victory for President Trump's foreign policy. But, some people had warned that despite this, the United States should not trust North Korea completely.

US Department of State and President Trump, both had warned that the North Korean movements will be scrutinized. But five senior US officials have levelled the accusation that North Korea is secretly carrying on with its nuclear weapons program. NBC published the news without disclosing the names of these officials. The US intelligence department is completely aware of the North Korean movements and the department has concrete evidence of the weapons program, these officials informed NBC.
North Korea has announced the closure of its nuclear projects and has started its implementation. But some nuclear projects still exist secretly in the country. The US Officials claimed that the work for enrichment of nuclear explosives is being expedited in these nuclear projects. The US intelligence department has not officially reacted to the news report. At the same time, even the White House has refused to react to the report, said NBC.
NBC informed that the US department of State has said that it will not be in a position to react to a news related to the intelligence department. Some experts had earlier claimed that President Trump has already taken a cautious stance saying that the sanctions imposed on North Korea will not be lifted immediately. Therefore, indications are that if there is any evidence against the North Korean nuclear weapons program, the United States may change its stance.
Discussions with North Korea and the cooperation offered by the Trump administration seem to be part of a larger strategy, claim some western analysts. North Korea is a Chinese supporter and therefore President Trump has executed a strategic plan to turn it towards the United States in order to corner. The plan did show some success initially. China was clearly upset with the dialogue between President Trump and Dictator Kim Jong-Un. Therefore, there is a strong possibility that the Trump administration will not take any stance opposing North Korea till its objective is fulfilled.