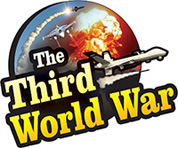 Tehran: Following the detention of the Iranian oil tanker by the United Kingdom, the developments in the Persian Gulf have gained further momentum. Iran warned, once more, that if the United Kingdom did not release its ship, it would seize a British ship in the Persian Gulf. Furthermore, Iran has announced that preparations for crossing the limit of enriched Uranium, prescribed by the nuclear deal, are complete. The International Atomic Energy Agency (IAEA) has taken serious cognisance of this and has convened a meeting on 10th of July to discuss the issue.
Iranian oil tanker 'Grace 1' was detained by the United Kingdom near Gibraltar. The United Kingdom took this action accusing that the ship was illegally supplying oil to Syria. This action of the United Kingdom, an Iran supporter, after the withdrawal of President Trump from the nuclear deal signed in 2015 and against the subsequent sanction imposed, comes as a major jolt for Iran. Iran has warned that if the United Kingdom did not release the Iranian oil tanker, similar action would be taken against the British ships passing through the Persian Gulf. The Iranian leaders are warning, not to test the Iranian might. Against this background, a report of Iran detaining a British ship also had been received. But later, the report was proved to be false.
Iran claimed that these were rumours, clarifying that Iran had not detained any British ship. But Ali Akbar Velayati, advisor to the Iranian supremo Ayatollah Khamenei, made a very provocative announcement. Velayati said that Iran was on the brink of crossing the enriched Uranium limit, prescribed by the nuclear deal. The European countries failed to honour the nuclear deal. Velayati blamed that the United States directly and the European countries indirectly, violated the nuclear deal.
Saying that Iran will violate the nuclear deal to an extent similar, to the violation by the United States and the European countries, Velayati clarified that Iran would be crossing the limit for enriched Uranium. This announcement had severe repercussions, and the IAEA has convened a meeting, regarding the subject, on 10th of July. Major discussions, over the Iranian announcement, are expected in the meeting. At the same time, statesmen are claiming that the timing selected by Iran, for making the announcement also is significant.
Iran has increased the tension, following the detention of its oil tanker by the United Kingdom. Iran is indicating that more bold decisions will be taken, in the coming times, if the demands are not fulfilled. At the same time, Iran has also pointed out that the presence of the US and UK navies in the Persian Gulf will not be able to pressurise Iran. Iran has also issued the threat that the United States should not make the mistake of attacking Iran, or else Iran will annihilate Israel, in the next half an hour. Iran is delivering a message to be prepared for an all-destructive war while deciding to attack Iran.