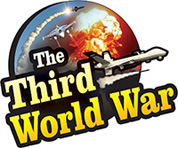 Tehran/Washington: Iranian President, Hassan Rouhani threatened last week 'If the decisions to bail out the Iranian oil and banking sectors are not taken in the next 60 days, Iran will violate a few terms of the nuclear deal.' An Iranian spokesman informed that Iran has started violating few of the terms, of the international agreement while implementing the threat. Although this amounts to a violation of the international agreement, the Iranian officials have denied the allegations.
Spokesman of the Atomic Energy Organization of Iran (AEOI), Behrouz Kamalvandi announced that Iran has started making changes to the provisions of the nuclear deal saying, 'Iran has started changing the promises made in the agreement. These include various activities and President Hassan Rouhani has already made everyone aware of these.'
Kamalvandi claimed that Iran, after waiting for one year, has initiated steps to make changes to the agreement and said that such a provision is there in agreement itself. The Iranian spokesman also clarified that therefore, the changes made by Iran, do not amount to a violation of the agreement. He did not elaborate on the changes that were initiated in the agreement. Therefore, doubts are being raised about the declaration and intentions of Iran.
Last year on 8th of May, US President Donald Trump announced official withdrawal from the Iran nuclear deal. After that, the United States imposed harsh sanctions against Iran, in four stages. Fresh sanctions were imposed just in the last week too. The Iranian economy and oil trade have taken a major hit, and the country is heading towards bankruptcy.
Against this background, the Iranian President had threatened Russia, China and the European countries, who helped Iran during the nuclear deal and even afterwards. President Rouhani had warned 'Iran will increase the speed of Uranium enrichment. It will also use 'Heavy Water' to store the enriched Uranium and increasing the speed of the nuclear program.' The media had claimed that this announcement of the Iranian President is a step towards making nuclear weapons.
Information given by the spokesman of the AEOI, clearly confirms these claims. China and the western countries have not given any reaction to the Iranian statements.
France and Russia appealed to Iran to follow the nuclear deal, following the announcement by Rouhani. Whereas, the European Union have warned Iran, to refrain from issuing threats.