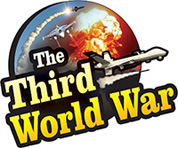 Jerusalem: Israeli Prime Minister, Benjamin Netanyahu warned 'Iran is equipping itself with missiles capable of hitting the target, anywhere, with precision. Iran has started preparations to deploy these missiles in Yemen, to target Israel.' The Israeli sources clarified that this Iranian deployment would be retaliated against, at an appropriate time. Given the threat, the Israeli air defence systems, near the border, have been placed on high alert.
US Secretary for Treasury, Steven Mnuchin recently visited Israel and met Prime Minister Netanyahu. At this time, the Israeli Prime Minister congratulated the United States, regarding the action against the IS chief, Abu Bakr Al-Baghdadi. Prime Minister Netanyahu said 'Israel will always be with the United States in the war against Terror, but this terrorism is not limited to IS alone, anymore, and Iran and Iran affiliated terrorist organisations, are an equally major terror threat to the region.'
Netanyahu appealed 'Iran is the biggest threat to the peace and stability in the Gulf. Iran has made preparations to devastate the Gulf. It has become mandatory to stop these aggressive Iranian activities.' The Israeli Prime Minister pointed to the Precision-Guided missiles while elaborating about the Iranian threat to the Gulf countries.
Netanyahu warned 'The missiles developed by Iran can precisely hit any target in the Middle East. Iran intends to deploy these missiles in Iraq and Syria. Whereas, Iran has started preparations to equip the 130 thousand rockets, in the hands of Hezbollah in Lebanon, with this technology. Iran has not stopped at this, and it has deployed these missiles in Yemen.'
The Israeli Prime Minister welcomed that harsh sanctions imposed by the United States to rein in the aggressive Iranian activities. US Secretary for Treasure, Mnuchin, asserted that the United States would impose even harsher sanctions, in the future.
The sources connected to the Israeli government informed that Israel would soon retaliate against this Iranian deployment of missiles. At the same time, Israel has alerted its embassies in foreign countries. Israel has also placed the air defence systems, in the border areas, on high alert, to neutralise the Iranian missile attacks.
Meanwhile, last week, Iran military chief Mujtaba Zanaur threatened the United States and Israel. Zanaur threatened that it would not take even 30 minutes to finish Israel if the United States and Israel made the mistake of thrusting a war on Iran.
Following this threat, the Israeli Prime Minister declared the information regarding the Iranian missiles indicating that the locations of Iran and Iran affiliated groups in Syria, Lebanon, Yemen and Iraq will be on the Israeli target.