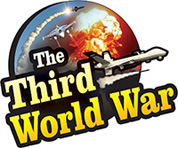 London: The gold bonds are observed to be in great demand, against the background of the warnings issued regarding the impending global recession. As per a report published by the international group, World Gold Council, the investments in ETFs (Exchange Traded Funds), backed by gold, have registered an increase in investment by a whopping 426%. Therefore, it is clear that the investors are shifting their focus on to the gold, a perpetually safe investment, in view of the prevailing economic uncertainty.
The international group, World Gold Council, published a report named 'Gold Demand Trends'. The report speaks about the gold demand in 2019 and the trends in 2020. The report of the World Gold Council states that the gold demand in the year 2019 was 4,355 tonnes. Of these, ornaments account for 2,240 tonnes and gold bars and coins account for 1,093 tonnes.
Central banks of various countries accounted for 650 tonnes of gold purchased. Russia, Turkey, Poland, Kazakhstan and India are in the top buyers' list. Indian Reserve Bank purchased gold in April and October, taking the God stock to 625.2 tonnes. Gold accounts for more than 6% of the Indian foreign exchange reserves and the Indian gold-stock are valued at $27 billion.
There was an increase of 2% in the supply of gold in 2019, reaching a level of 4,776 tonnes. The World Gold Council report says that recycled gold forms 11% of the gold supply. The most noteworthy point in the report is the increasing demand for the ETFs (Exchange Traded Funds) backed by gold.
The demand for the ETFs (Exchange Traded Funds) backed by gold has reached 400 tonnes. In 2018, this demand was a mere 76.2 tonnes. A remarkable increase of 426% has been noted in the demand in 2019. In view of this increasing demand, the gold component in the ETF (Exchange Traded Funds) has reached 2,885 tonnes. This is a new record for the ETFs.
Investment of 206 tonnes in gold-backed ETFs, came from the United States whereas, the European countries have a share of 188 tonnes. The World Gold Council informed that the total value of an investment in gold from these leading economies and investment centres is $19 billion. The report notes that the policies of the US Federal Reserve and the geopolitical developments are responsible for the increasing investments in the gold-backed ETF (Exchange Traded Funds). The Council claimed that the rising gold rates also proving to be an incentive for the investors.
Last year, gold jumped to over $1,500 per ounce. The gold rates had dropped to $1,583 per ounce, in the transactions in the international market on Friday. It is believed that the Coronavirus epidemic in China is responsible for this spurt.