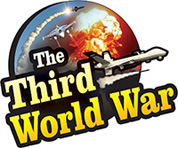 Washington/Tehran: The killing of Qassem Soleimani and the subsequent threats exchanged by the United States and Iran have caused the rates of Crude oil and Gold to skyrocket, in the international markets. Crude oil rates jumped by more than 2% recording a rate of $70 per barrel. The Gold rate reached its highest in seven years, to $1,579 per ounce.
In the last two months of 2018, there was a temporary decline in the fuel rates. The decline in demand on indications of a global recession and the increase in US reserve stocks were the factors for the decline. Thereafter, when Russia and the OPEC countries decided to continue with a reduction in oil production, it was believed that the fuel rates would recover in the new year.
But even before the agreement between Russia and the OPEC countries could be implemented, the fuel rates have started increasing because of the rising tension between the United States and Iran. The fuel rates increased after the killing of Qassem Soleimani, by the United States, in the last week. Both, the United States and Iran, are issuing threats to each other, ever since and as per analysts, this could culminate in the third world war.
Against this very background, strong reactions were seen in the international markets and fuel and Gold prices skyrocketed. More than 2% rise was recorded in the rates for Crude oil, known as the Brent Crude. This increase has taken the crude oil rates to over $70 per barrel. Before this, the oil rates had increased by 20%, in 24 hours, following the attacks on the Saudi oil projects. That was the highest increase in the oil rates in history, in 24 hours. But if the conflict is sparked between the United States and Iran, there could be a bigger jump in the oil rates and as per analysts, the rates will cross $80 per barrel.
Meanwhile, following the crude oil, the Gold rates also recorded a huge jump and reached the highest rate in seven years. In the transactions recorded on Monday, there was an increase of 1.5% per ounce (28.34 Grams). Thereafter, the Gold rates reached $1,579 per ounce and a further increase is predicted.
There has been a consistent rise in the Gold rates, in the last one year and issues like economic uncertainties, Gulf conflict and Brexit have been the causative factors. At the beginning of the year, the economists had predicted that the Gold rates would rule at a higher level even in this year. The fresh increase shows that against the background of the threat of the US-Iran conflict, the markets seem to have chosen the safe investment in Gold.