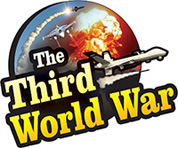 Beijing/Lyon: The Chief of Interpol, the apex police organisation of 192 countries in the world, has been detained in China. Interpol Chief, Meng Hongwei came to China at the end of September. His wife, who lives in France has complained that he is not traceable since then. Thereafter, a daily from Hongkong claimed that the Chinese agencies have detained him. However, the mystery around the issue has deepened since there is no official statement issued by the Chinese government on the subject.
Meng Hongwei, who was working as a Deputy Minister in the Chinese internal security department was appointed as the Director of Interpol in 2016. His tenure ends in 2020. He is the first Chinese official to be appointed as the Director of Interpol. But the Chinese government website still shows Meng as a deputy minister. As per the information received, he had also lost his position in the apex committee of the ruling communist party, six months ago.
Last week, Meng came to China for a visit when he was taken into custody for interrogation immediately on landing in China. But the details about the subject of interrogation and his location are not available. The internal organisation 'The Central Commission for Discipline Inspection' may have taken Meng into custody. The 'South China Morning Post', a daily from Hongkong informed that there could be an enquiry regarding corruption and mismanagement being held against him.
Although Meng's post as a Director is important, the day-to-day functioning is looked after by the Secretary-General. Therefore, the functioning of the Interpol has not been affected in any way due to Meng's absence, informed the sources. Yet, detaining a person of the stature of the Interpol Director without any explanation is a sensational development.
Interpol has released an independent statement about the issue. 'Interpol is aware of the claims about Meng Hongwei having gone missing. This matter is in the jurisdiction of the concerned authorities in France and China. Secretary-General Jurgen Stock is responsible for the day-to-day functioning of the Interpol. The Interpol headquarters will not give any more information about the matter,' clarified the statement.
Meng's wife is living in Lyon city of France and the news about Meng being missing has been published only after her complaint. Neither France nor China has commented on the subject, thus leading to further deepening of the mystery regarding this matter.