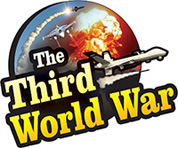 Paris: Former intelligence Chief of France, Bernard Squarcini cautioned that there are phenomenal internal and external threats for French security and France is failing in the war against terror. During an interview to a Russian news channel, he pointed out that the terrorist groups are gaining entry through the network of immigrants.
The former French intelligence chief warned 'France in no more secure. France has threats from external as well as internal factors. People in France are trying to fulfil their sinister motives through the internet. This is posing an unprecedented threat to the French security. France does not seem to be equipped to handle such threats and is seen faltering'.
It has been seen that Europe has not been very successful in identifying terrorists. Squarcini clarified that this shows that the counter-terrorism methods need to be improved. He underlined the interconnection between the immigrants and terrorists and pointed out that this network is posing a challenge to the fundamental values of the European Union.
The former intelligence chief Squarcini also claimed that the terrorist attacks and the immigrant influx has become a political problem in Europe and a country like Italy had to close its borders due to the feeling of insecurity. Squarcini clarified that it is not possible for France to take such an extreme stand and close its borders. The former chief also said that France also could not construct a wall like US President Donald Trump.
He also claimed that a new brand of terrorists is developing in Europe and they do not need too much training and identifying them is a very complicated process. There have been four terror attack in France in the last one year, and this shows the failure of the French and European security agencies. The French government failed to contain the terror attacks despite declaring emergency and military deployment, which raised questions on the security policies itself.