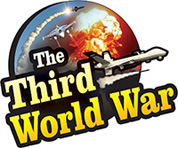 Tehran: The sanctions imposed by the United States against Iran have come into effect from Monday. While the whole world is discussing the impact of the sanctions, the Iranian President has claimed this to be a declaration of war. President Rouhani expressed confidence that his country will face the sanctions with self-esteem. At the same time, Iran has demonstrated that it does not care about the sanctions by holding air war exercises.
The Iranian government and media made big claims regarding the Iranian defence forces. Iranian Defence Minister announced that Iran has indigenously built a fourth-generation fighter jet. Iranian Defence Minister Brigadier General Amir Hatami claimed 'With this creation of the fighter jet Iran has blown the psychological war technique, false propaganda, blackmail and economic sanctions of the United States.
At the same time,the Iranian media informed that Iranian fighter jets and helicopters had started air exercises and even the air defence systems are being used in the exercises. As per the Iranian media, this is a reply to the US sanctions imposed to target the Iranian nuclear program and the crude oil sector. Iranian President Hassan Rouhani announced that the US sanctions are a declaration of war.
President Rouhani lambasted that Iran will not care for the US sanctions with his words 'Iran is facing a war today. This is an economic war and Iran is countering its enemy appropriately. Iran is ready to win this war and Iran will not pay any heed to the illegal and unjust sanctions imposed by the United States. Rouhani claimed that Iran would continue with its oil exports at the international level as before, despite the US sanctions.
The international analysts in the oil sector have already said that the US sanctions have severely hit the Iranian oil exports. In 2015, the Iranian oil exports had reached record levels following the Iran nuclear deal. But as per the claims of the international analysts, the graph of Iranian oil exports is on a decline following the withdrawal of the United States from the Iran nuclear deal. Whereas, some groups of analysts connected with the European Union are claiming that the US sanctions will not affect Iran.
Whatever the claims made by the Iranian leaders, it is evident that the Iranian economy has hit the rock-bottom because of the previous US sanctions. The new sanctions will only increase the difficulties faced by the Iranian economy. The Iranian population is grappled by price rise and a shortage of essential commodities. The Iranian workers and traders are expressing their anger through demonstrations.
In such circumstances, the Iranian government is trying to solve the countries problems rumbling against the United States. As per the neutral analysts, this cannot last long.