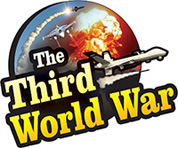 Berlin: – Horst Seehofer, the German minister for interior, warned 'The European Union has left the countries at the border alone and to safeguard the borders of the Union, it is necessary to provide more aid to these countries. If that is not the case, ahuge wave of immigrants, bigger than the influx in 2015, will land in Europe.' Only last week, Turkish President Recep Erdogan had threatened to open the gates of Europe, for the immigrant influx, if the Union did not provide the necessary aid to Turkey. The German minister's warning is significant against this background.
The German Minister for interior, Horst Seehofer visited Greece and Turkey in a delegation of the European Union, which included the newly elected chief of the Union, Ursula von der Leyen. The delegation visited the immigrant camps and also held discussions with the senior leaders and officials. Seehofer, while talking to a German daily, following the visit, warned that the number of immigrants is rising and Europe will have to face the problem once again.
The German Minister for interior, Seehofer claimed 'Once again Europe is not prepared to tackle the new immigrant crisis, just like in 2015. Therefore, the only solution is stopping or avoiding the crisis and I have the complete support of German Chancellor Angela Merkel in this matter.' The German Minister for interior indicated that the immigrant influx will restart saying that Turkey is discharging a huge responsibility, by accommodating the immigrants, but Europe cannot have expectations based on the aid provided in the past.
The German Minister for interior, Horst Seehofer advised that while thinking of aid on the immigrant issue, not only Turkey and Greece, but the role of Spain and Italy also should be considered. The number of immigrants entering from Spain and Italy also is on the rise and these countries have accused the Union of non-cooperation in this matter. As per a report by the United Nations, more than 72,000 immigrants have entered Europe, in the first nine months of 2019.
More than 25,000 of these immigrants, have entered Europe through Spain and Italy. The citizens from Gulf countries, Africa and Afghanistan, form a major chunk of the immigrants landing in Europe. Europe and Turkey signed an agreement in 2016 to stop the immigrant influx in Europe. As per the agreement Europe was to provide Six billion Euros, in aid, and other facilities to Turkey. But there is a huge resentment in Turkey, as the European Union backtracked on both the counts.
Warning that henceforth, Turkey cannot carry the burden of immigrants,alone, President Erdogan expressed his displeasure, threatening that the gates to Europe will have to be opened once again for these immigrants.