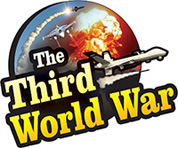 Jerusalem: US President Donald Trump had declared that the path for strict action against Iran was clear after Iran crossed the limit for uranium enrichment. However, Iran has issued a counter threat saying that if the United States attacked Iran, they would attack Israel in the next half an hour and destroy it. Also, the Israeli Foreign Minister has instructed the Israel military, to step up the level of preparedness for a war against Iran.
Iran had threatened to scrap the nuclear deal and increase the stockpile of enriched uranium. The country has now realised the threat. As expected, severe reactions have been received from the United States, Israel and the Gulf countries. The three nations have said that they would not allow Iran to be equipped with nuclear weapons, under any circumstances. Additionally, US President Trump reacted to the event sending out the message, that the path for harsher action against Iran, was now cleared. Iran has assumed an attack by the United States was likely and has made the atmosphere in the region increasingly explosive by issuing a threat to annihilate Israel.
Mojtaba Zolnoor, the chief of the National Security and Foreign Policy Committee of the Iranian Parliament, threatened that Iran would eliminate Israel if the United States invaded Iran. Zolnoor further went on to claim that they would do so in just 30 minutes. Iran has issued similar threats, even in the past although they are being taken more seriously now given the increasing nuclear capabilities of Iran.
Considering the developments, Israeli Foreign Minister Katz has instructed the defence forces of the country to increase the level of preparedness. The United States will soon attack Iran, and in that scenario, Israel too will enter the war, said Katz as he instructed the military to be prepared for such a situation. Since a few months, the Israeli army was revealed to have prepared for war with Iran. Previously, while attacking the Iranian bases in Syria, Israel had maintained readiness for engaging in a conflict with Iran. Moreover, the instructions issued by Katz to the Israeli military, therefore, appear to be a message to the anti-Iran countries in the region, rather than for the Israeli army.