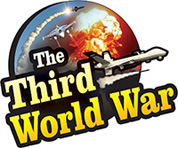 Paris: There seems to be a major turnaround in France's position which had earlier opposed the United States for withdrawing from the Iran nuclear deal. French Defence Minister Florence Parly criticised that the Iranian ballistic missile program is a threat to the Gulf countries. At the same time, France has detained an Iranian intelligence agent in connection with the terrorist attack in Paris and has frozen the assets of the Iranian officials.
US Secretary for Defence James Mattis visited France on Tuesday and met Defence Minister Parly. During the meeting the Defence Ministers of the two countries had a discussion regarding Iran. After this meeting the French Defence Minister justified President Trump's opposition to the Iranian ballistic missile program.
'The Iranian ballistic missile program is certainly a threat to security of the countries in the Middle East, as perceived by President Trump. France also agrees with the thoughts of President Trump that the increasing Iranian influence is a major concern for the security in this region,' said Parly. Along with this, the French Defence Minister also expressed willingness to impose sanctions against Iran as a deterrent for its ballistic missiles program.
Within hours of this stand taken by the French Defence Minister regarding Iran, the French security agencies detained persons from all around the country including Paris who were suspected to be connected with the Iranian intelligence and military. The French agencies alleged that the plot of the terror attack on the program arranged in June in Paris against the Iranian government was hatched by the Iranian intelligence agencies.
In this matter, two agents suspected to be connected with the Iranian intelligence agency have been detained and as per the French agencies they have confessed the crime. Therefore, it has become clear that Iran was behind these terror attacks, said France. Other than this, locations of Iran supporters are also being raided under the counter-terrorism action.