Washington/Beijing: As China has still not acceded to the United States' urge for fair and reciprocal treatment in trade, US President Donald Trump announced imposition of 10% tax on Chinese imports worth $ 200 billion. At the same time, President Trump has warned that if China retaliated against this tax, another $ 267 billion worth of Chinese import will be taxed. China has reacted to Trump's warning with a threat to retaliate. This imposition of tax by the US President escalates the trade war leading to severe repercussions, claimed international leaders and analysts.
Over the past six months, the United States has taxed Chinese imports worth $ 50 billion and had threatened to further tax Chinese goods worth nearly $ 500 billion. Retaliating against the United States, China also imposed tax on US goods worth $ 50 billion. But apparently it seems to be increasingly difficult for China to retaliate against the United States' actions further. After the initial aggression, China has consistently taken a stand for negotiations in the matter. But it has had no positive outcome as is evident from the new announcement by President Trump.
"We were requesting China to stop the unfair practices in the bilateral trade. We appealed that the US companies should get a fair treatment at par with the treatment received by the Chinese companies in the United States. We had clarified our stand about the changes that we were demanding. China was given ample opportunities, but it has not shown willingness to change anything so far," said President Trump's while announcing the sanctions on Chinese imports.
There are more than 5,000 Chinese items worth $ 200 billion that fall under the ambit of the 10% tax including food grains, meat, textiles, routers and many others. Smart watches, bicycle helmets and 300 other items have been excluded as informed by the US agencies. The new sanctions will come into effect from 24th September and from New Year the taxes will be enhanced to 25%, clarified the US officials.
China has reacted strongly to the announcement by Trump saying there will be an equivalent retaliation, but the nature of retaliation has not been specified. Some of the Chinese officials have indicated that the negotiations with the United States regarding trade issues might stop. But no confirmation has been received about this. China is said to have prepared to tax US imports worth $ 60 billion as retaliation to the taxes imposed on Chinese goods worth $ 200 billion.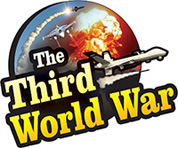 Japan and Australia have commented that the extent of the trade war between the United States and China has increased exponentially and this may hit other countries as well.