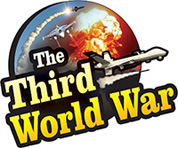 London: The effects of the US tightening the noose around Iran against oil trade have started emerging on the international level. Following the announcement by the United States, the Crude rates have spiralled to $ 75 per barrel, in just three days. As per the analysts, after the actual implementation of the sanctions, the rates will shoot up further and rule in the range of $ 80 per barrel or beyond.
At the beginning of the year, crude rates had fallen below $ 60 per barrel. However, over the last four months, a consistent rise in crude prices has been observed. The factors like sanctions against Iran and Venezuela, Libyan conflict and uncertainty over Brexit have been responsible for this rise. The agitation in Sudan has only added to the woes.
Against this background, the United States on Monday, withdrew the waivers allowed to 8 countries, to buy crude oil from Iran. These US sanctions against Iran will come into force, from May 2. Fears had already been expressed that the crude rates, at the international level, will shoot up because of this US decision. These fears have become a reality, and in only three days, the crude rates have shot up twice.
On Tuesday, the crude rates ticked up to $ 74 per barrel. The crude rates shot up again, in just two days and the price of $ 75.01 was recorded on Thursday. The US crude also jumped to above $ 65 per barrel. This is the highest in the last six months.
As the price flared-up even before the implementation of the sanctions on Iran, it is likely to soar more in the coming times, indicated the analysts. The automobile companies and the institutions representing connected sectors have warned that the fuel rates may see a rise of $ 3 per gallon (3.78 litres).
While the sanctions against Iran come into effect, the situation in oil-producing countries like Libya and Sudan is too heading towards anarchy. Therefore, an increase in oil production and export, from these countries, is ruled out. Russia and OPEC countries have not given any firm indications regarding the rise in crude production. The Russia plus OPEC, the meeting is scheduled for the month of June, and the crude rates are expected to be at the higher levels till then.
US President Donald Trump had claimed that Saudi Arabia and its allies would take the responsibility of filling the gap in the supply of crude, but there have not been any positive inputs from these countries. Therefore, the possibility of the crude rates ruling at $ 80 per barrel or higher, looms large.
Meanwhile, the crude production in the United States is consistently increasing, and as per information, the crude output has reached a historical level of 12.2 million barrels per day.